Went back to Walgreens today before the new ad begins. A lot of deals were gone; no Chips Ahoy or Neosporin Lip Health. Filler items were scarce too.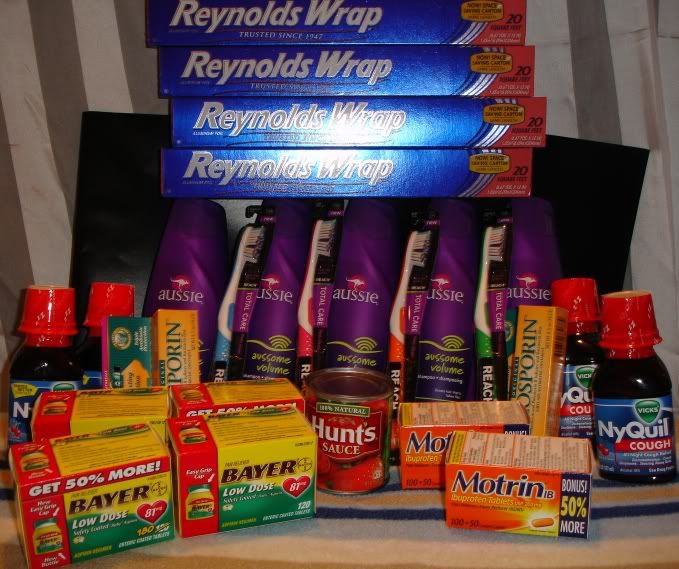 As you can see, I'm still working on the stockpile while I have lots of Register Rewards. Most of it was on sale and had coupons. I was even able to earn an additional $14RR!
I did 5 transactions in order to best use my RR and earn more RR. I didn't do as well as I hoped because so much was out of stock, but still quite good.
*My favorite deal was the Reach toothbrushes; I got them with the folders for just .94! Regular price is $3.99/each.*
Total saved: $81.96
Total RR used: $37
Total out of pocket: $41.26
-----------------------------
saved 67% ---- I now have a total of $32RR left to spend