Earlier this week, I took coupons to multiple Walgreens around town (we have over 20 close by). I used coupons to get 12 Bayer meters FREE and receive $78 in Register Rewards. I donated all the meters to the Salvation Army. See
IHeartWags
for more on this deal.
I've been working on a stockpile for awhile now. I used part of the RR to help do this.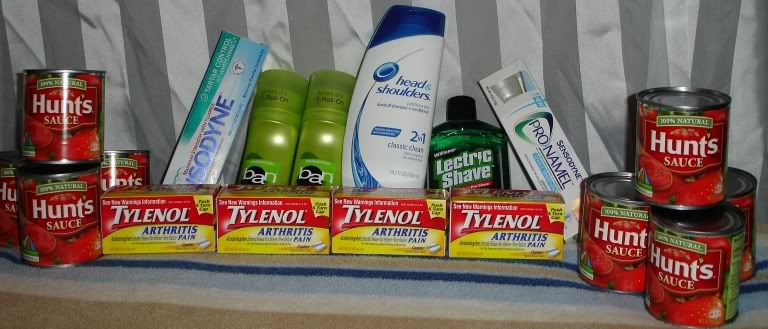 I didn't have coupons for everything, but I did my best. I wrote Ban a few months ago and they said a coupon will be available in March. I used the Hunt's to make my RR/coupons equal with my amount of items. It helped that it was also on sale for .39 this week.
RR used: $53
Coupons used: $7.75 (+4.28 from ad)
Total savings: $65.03
Total out of pocket: $5.60
-------------------------------
saved 92% ----- most oop was tax, items cost really only came to about $1.30. I also got $2RR from the Head&Shoulders.