The reason for my Publix trip today was to buy food for my local food bank. I always gave in school, but since then, not so much. I'm planning to do this next year all year long.
I bought 30 items (plus some free balloons). I tried to get healthier items and things with some kid appeal.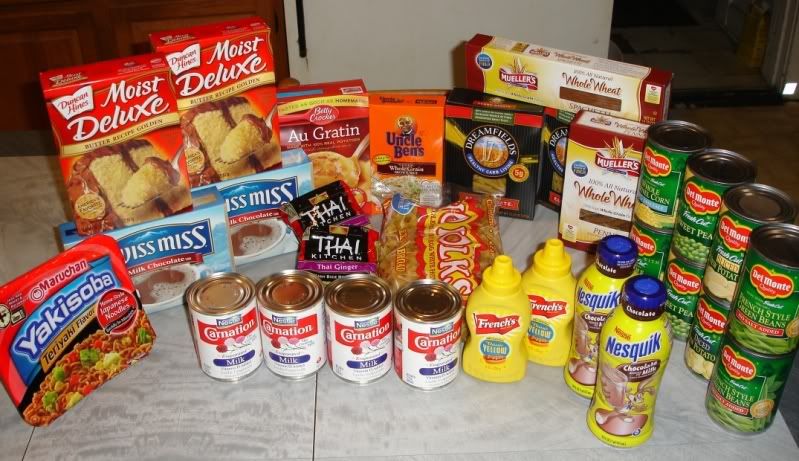 As you can see, everything is name brand and good quality items. Since it is for the food bank, I had to make sure all were non-perishable, so there's no meat or produce. Most of these items were buy 1, get 1 and I had coupons for everything to help stretch how much I could buy.
I split the tax three ways with family members (see last post), so my numbers may be a little inflated.
Total before coupons and tax: $27.59
Total after coupons and tax: $4.04
----------------------------
saved 85% ----- about .13 cents per item (without tax, it was 91% and .08 per item)