If you read my after Christmas post
here
, you'll see that I was owed a refund after an item was scanned twice. I received my refund yesterday and decided to look around since I was already there. Managers were setting up the new Special Olympics displays. There will be some great savings in those areas, so keep an eye out for peel off coupons and sale items.
I wasn't feeling too well (hence my lack of posts the last few days), so I just picked up two items.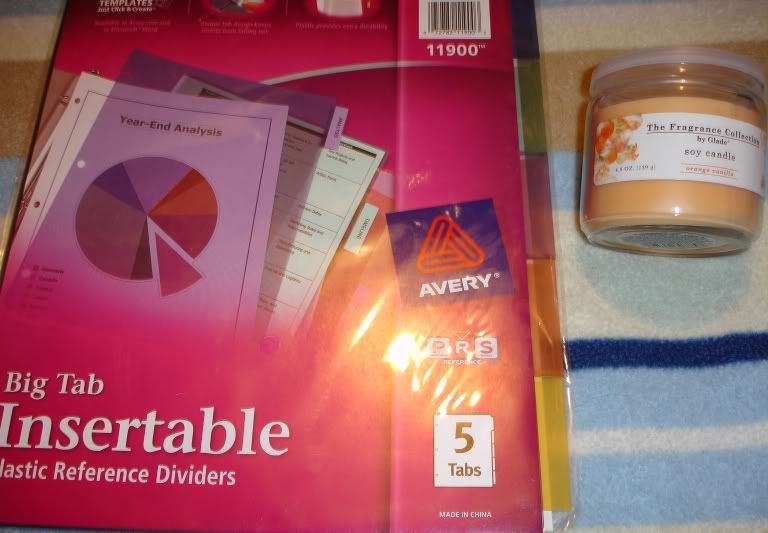 The candle was free after manufacturer and Publix coupons plus $1.50 overage. The overage was very useful in keeping my total down (I paid more tax than I did for the items). I'll be using the tabs in my new coupon binder.
Total before coupons: $8.72
Total out of pocket: $1.22
----------------------------
saved 86%