Had to make a quick trip to Walgreens tonight because I had a $4 Register Reward that was expiring. Register Rewards are just like cash (exceptions apply) and I am not one to throw money away. I didn't see any reason to waste it either, so I took some coupons along to lower my total.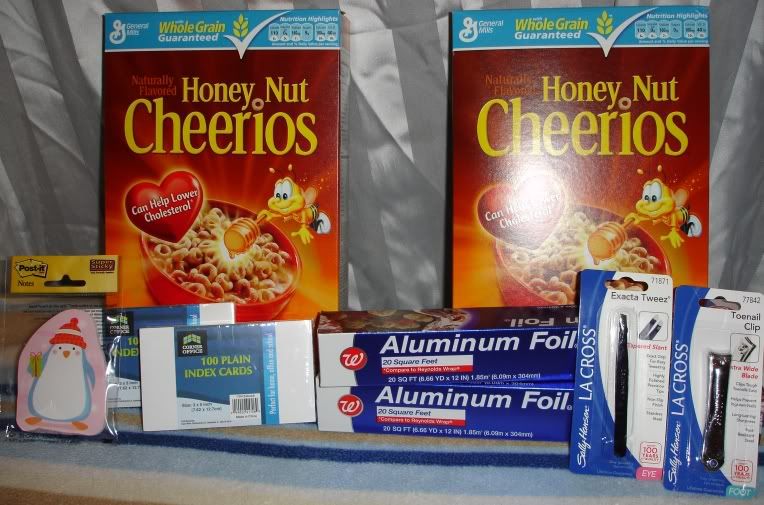 The Honey Nut Cheerios are on sale this week 2/$4 with a $2 Register Reward. *The ad says you have to buy milk too, but the reward will print out without it.* The Sally Hansen La Cross items are buy 1, get 1 this week. I had 2 $1 Cheerios coupons (go to
their website
) and a buy 1, get 1 Sally Hansen coupon (Dec All You magazine). Basically, I got those 4 items free!
The little penguin post-its were on Xmas clearance for .99 (I love penguins!).
Total before coupons and RR: $24.07
Total out of pocket: $2.91
------------------------------
saved 88% and I have a $2 Register Reward for next time