I've only been hardcore couponing for about 3 months. I did couponing a few years ago, but never seemed to get anywhere. The coupons were actually the problem. My local paper, the Chattanooga Times Free Press, has the worst inserts. I'm lucky to get more than 10 coupons/insert. I've been able to source inserts from the Atlanta Journal Constitution and the Gwinnett Daily Post through a relative and ebay. So, now I have a ton of useful inserts and coupons.
With the increase in coupons, I've been working on a different way to organize them. I started out just keeping them in a grocery sack. I've been putting them in envelopes by date, but I'm about to move to file folders.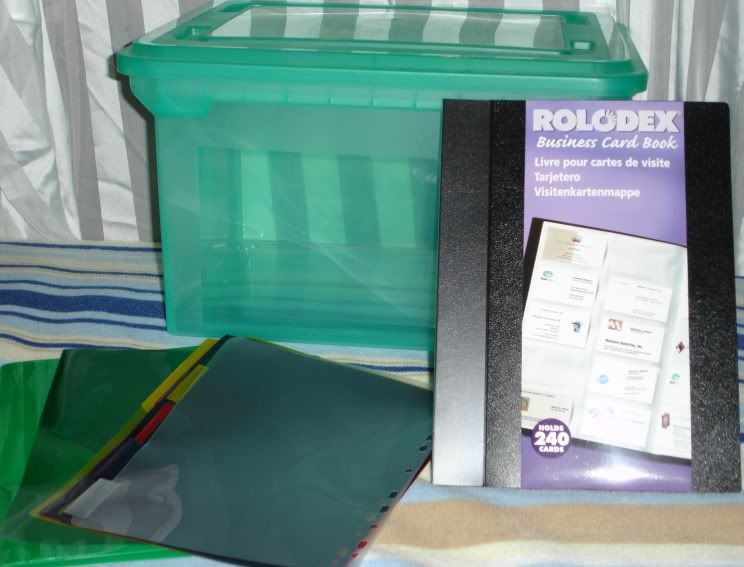 I've talked in other posts about a coupon binder. My mom gave me the green hanging file box that she wasn't using for my inserts . Inside the box was the Rolodex (it can hold 240 business cards OR coupons!) and more tab dividers, pocket dividers, and a velcro closure accordion file that I can put in my binder. She had forgotten she had the other supplies (it's serendipity!).

Now I just need hanging file folders!